To make your digital project a success, you will need one or more WordPress experts. But how do you recognize these rare gems? What are the skills and qualities required to be defined as an "expert"? And most importantly, what kind of expert do you need for your project? Launching a WordPress site requires a developer, a designer, a writer, an SEO consultant, and a maintenance technician.
And while we're at it, we might as well work only with WordPress maintenance experts!
A WordPress expert is generally expected to have several qualities:
Have a high level of theoretical and practical knowledge of a subject;
Be able to communicate with non-experts: an expert must be able to answer your questions in a simple way;
Continuously learn about the subject and keep up to date with new developments in the market;
Be reactive and provide an almost immediate solution when a problem arises;
Be honest, independent and technically impeccable.
Why hire a WordPress expert?
Simply to have peace of mind by outsourcing the creation and maintenance of your website to an expert and be able to focus on the rest of your business.
WordPress is a CMS (content management system) that is so simple and intuitive that it is almost tempting to manage everything by yourself. However, things can quickly go wrong…
First of all, the WordPress core is constantly evolving thanks to improvements by the WordPress Core team. It is therefore a living ecosystem that needs to be updated regularly. A simple oversight on your side could allow a hacker to exploit this vulnerability and hack into your WordPress site.
Moreover, an "ecosystem" also means a panel of extensions created by several developers and therefore an increased risk of incompatibility between them. A simple conflict can turn into a bug and impact the proper functioning of your site – even making it inaccessible.
A freelance WordPress specialist or an expert WordPress agency?
By going through a WordPress expert web agency, you are more likely to have WordPress experts who are used to working together. In general, you'll have access to a graphic designer, a copywriter, an SEO, a maintenance technician, and of course a developer. All of these expert jobs are very different, but they are interconnected: imagine a freelance graphic designer creating the design of your dreams. Once you have your mock-ups, you will have to look for a webmaster to integrate the design. Then, you will look for an expert for maintenance, who must understand what the developer has done etc…
In the end, you will have to recruit 4 experts with different contracts, not to mention the fact that all these recruitment processes take a lot of time. Perhaps an agency directly composed of experts could be more efficient?
Either way, WordPress is a great tool for establishing an online presence and making your site stand out in the best way possible. It's just that your website needs to be in the right hands.
Here are our 16 tips for choosing the next WordPress expert for your business
1. Go through the expert's website with a fine-tooth comb
First of all, the excuse of the shoemaker who is the worst shod is not acceptable for a WordPress expert. The website of an expert must be impeccable: fast, attractive, secure, without spelling mistakes and with impeccable ergonomics. The website of an expert will always have an efficient tree structure so as not to disorient a potential client. Finally, just think about it: would you like the same type of site for yourself? If the answer is a big no, then move on.
2. Browse his portfolio and completed projects (including the mobile version)
A WordPress expert will be proud of his projects and will not be shy to share his achievements with the general public. Therefore, it is essential to go through all of an expert's work in order to get to know him better. Also, among his portfolio, do you like the different designs? Do you see advanced features? Or even sites with Woocommerce offering integrated payment?
Let's just say that if you want to launch an online real estate agency and the expert has already done 5 of them, it's a pretty good sign! It means that he already knows the industry and that complex projects with a search system, a map or custom post types do not scare him.
Also consider interacting with the sites made by the expert from your mobile. Also test the performance of the sites with Google PageSpeed Insights and observe their scores.
Performance optimization should be an integral part of a WordPress expert's knowledge. For example, the WP Rocket cache plugin promises to make your WordPress site faster. When you look at their excellent score on Google pageSpeed Insights, their credibility is immediately reinforced:
3. Read testimonials from its customers
You will be working with your expert for the long term, it is important to know what others think of the way he works and the results he achieves.
Don't just rely on the expert's website, continue your research on other platforms like UpWork, Fiverr or even Google and Facebook :
4. Check how long they have been using WordPress (to gauge their experience)
Let's take my example. I've been a writer and WordPress specialist for 8 years, so I know the CMS, plugins, themes and community very well. I've even built small websites for my family using amazing tools like Elementor or Divi. However, this doesn't make me an expert in WordPress development as I am far from mastering PHP or JavaScript. The problem is that you will come across many WordPress professionals in the market who consider themselves "development experts". You have to be careful because simply knowing how to install a theme or an extension is not enough to be qualified as an expert. Indeed, you also need to understand the database, PHP and all the other advanced configurations related to WordPress as we have schematized below:
5. A nice bonus: being part of the WordPress community
How can you tell if an expert is part of the WordPress community?
You will see his name as a speaker or sponsor at WordCamps;
Their e-reputation on popular blogs like Divi Community or WPMarmite is also a good indicator. Has the expert published any tutorials or blog posts to add to the WordPress resources?
He or she organizes "meetup" style events around WordPress in his or her city; a WordPress expert will contribute even on a small scale.
On his site, the expert often has a "partners" area with logos and promotional codes of the biggest WordPress references.
6. Ask him if he can provide you with a customized solution
Sometimes you will have a very specific project in mind that cannot be covered by an extension. Creating a custom solution should be technically feasible for an expert.
For example, if you're going to use WooCommerce there are a whole series of actions and hooks you need to know to insert custom code in different places; a WordPress expert is bound to be familiar with all this jargon. Ask them to explain it to you.
Finally, a WordPress expert will always try to limit the number of extensions on your WordPress site. If your "expert" tries to install 30 extensions for a simple showcase site: red alert.
7. Find out about their SEO skills
Creating a WordPress site is a good start, but if no one can find it, you'll be spending your marketing budget in vain. In your contract, make sure the expert includes an SEO strategy. You should see terms like "definition of the most relevant keywords", "creation of SEO content, tailored to the keywords" or "complete site audit and competitor analysis". If they are not there, ask for a complementary quote because you absolutely need support for your WordPress SEO.
8. Find out about his or her design skills
Shortlist several websites that inspire you and share your list with the expert. Dribbble is a great source of inspiration for choosing the visual identities that best suit you.
If the expert doesn't feel like reproducing a particular design, look for another one.
Finally, an expert graphic designer will think about a "mobile-first" approach so that the site is responsive and displays perfectly well from a smartphone or a tablet. It is important to validate the design of your site on several screens before starting the development.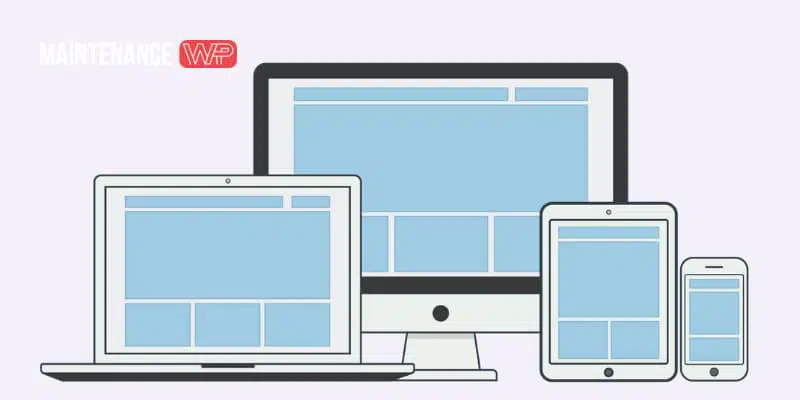 9. Share your web marketing strategy
Your WordPress site is the interface between you and your customers; it is an essential tool that allows you to communicate with them. Your marketing goals will determine the key features of your site. Here are some examples of how a goal can impact your site.
Imagine that your marketing objective is to capture emails by offering your visitors to download an ebook. How will the email be captured? Will the WordPress expert know how to integrate your CRM? He should naturally ask you what your CRM is in order to connect the API to your WordPress site.
A good WordPress expert will also have a role of integrator because he will have to be the bridge between the web solution and the existing tools in the client companies.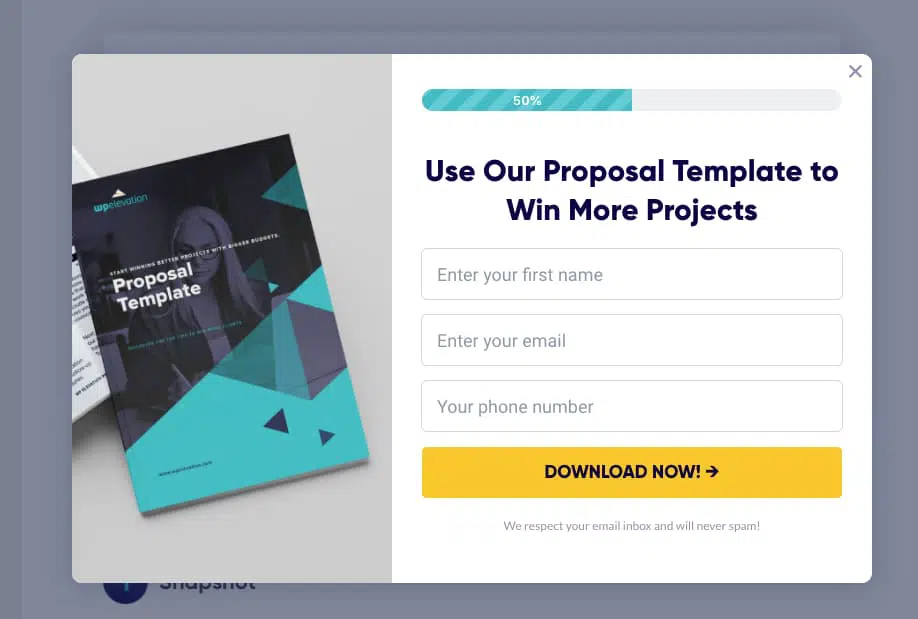 The same is true if your marketing strategy includes internationalization in the next 6 months. If you plan to sell your products in England in the near future, you will certainly have to opt for a multilingual site. Talk to your expert and validate the multilingual integration with him.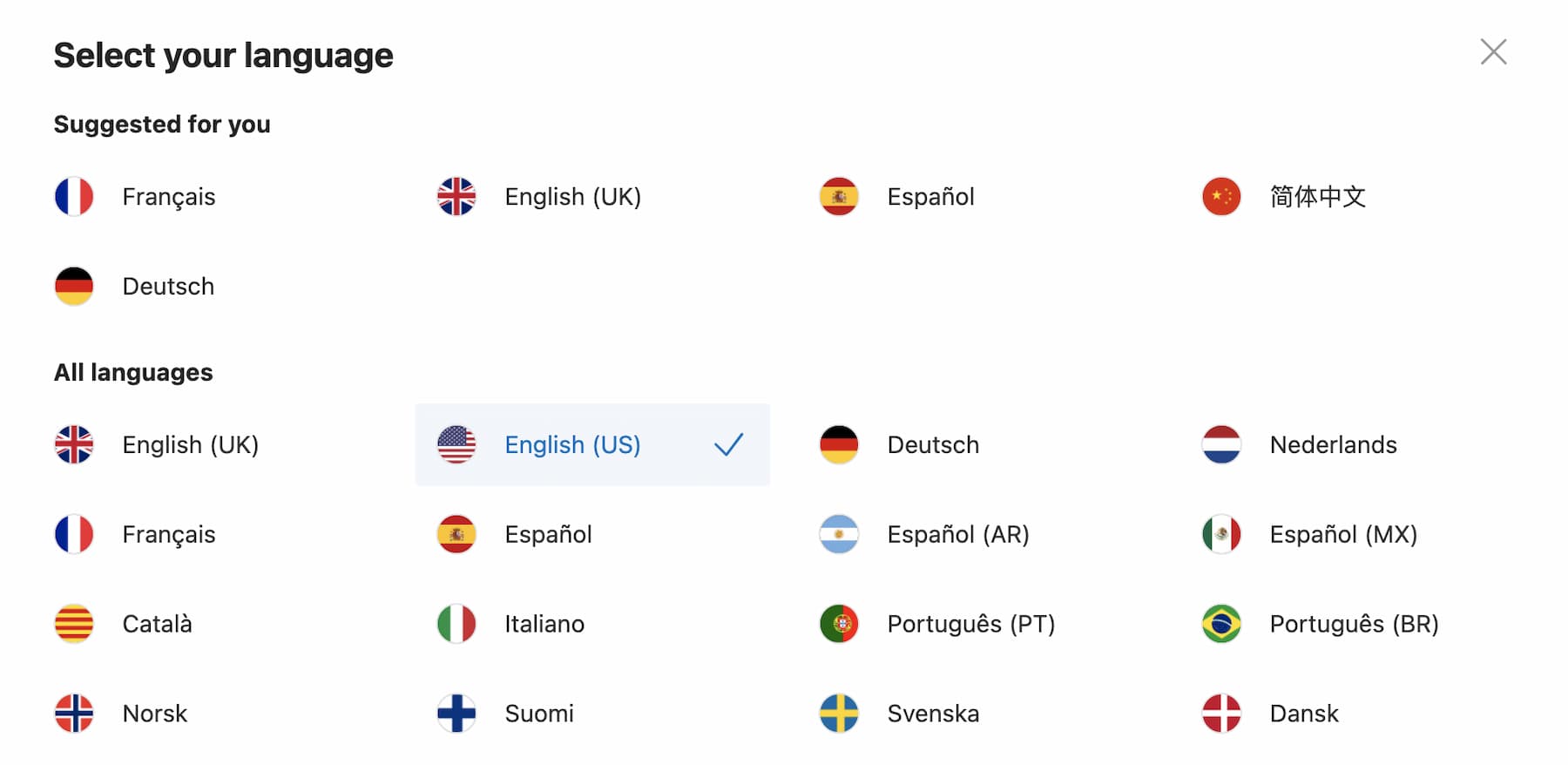 Another similar example that can be cited in web marketing is seasonal marketing. You will certainly prepare your campaigns with special offers for Valentine's Day, Black Friday or the holidays. So you'll need to put new content on your site to celebrate each occasion. For example, the Shein.co.uk website has a temporary banner to showcase the new fall collection as well as a top bar with a countdown that shows free shipping for another 9:05m and 13s.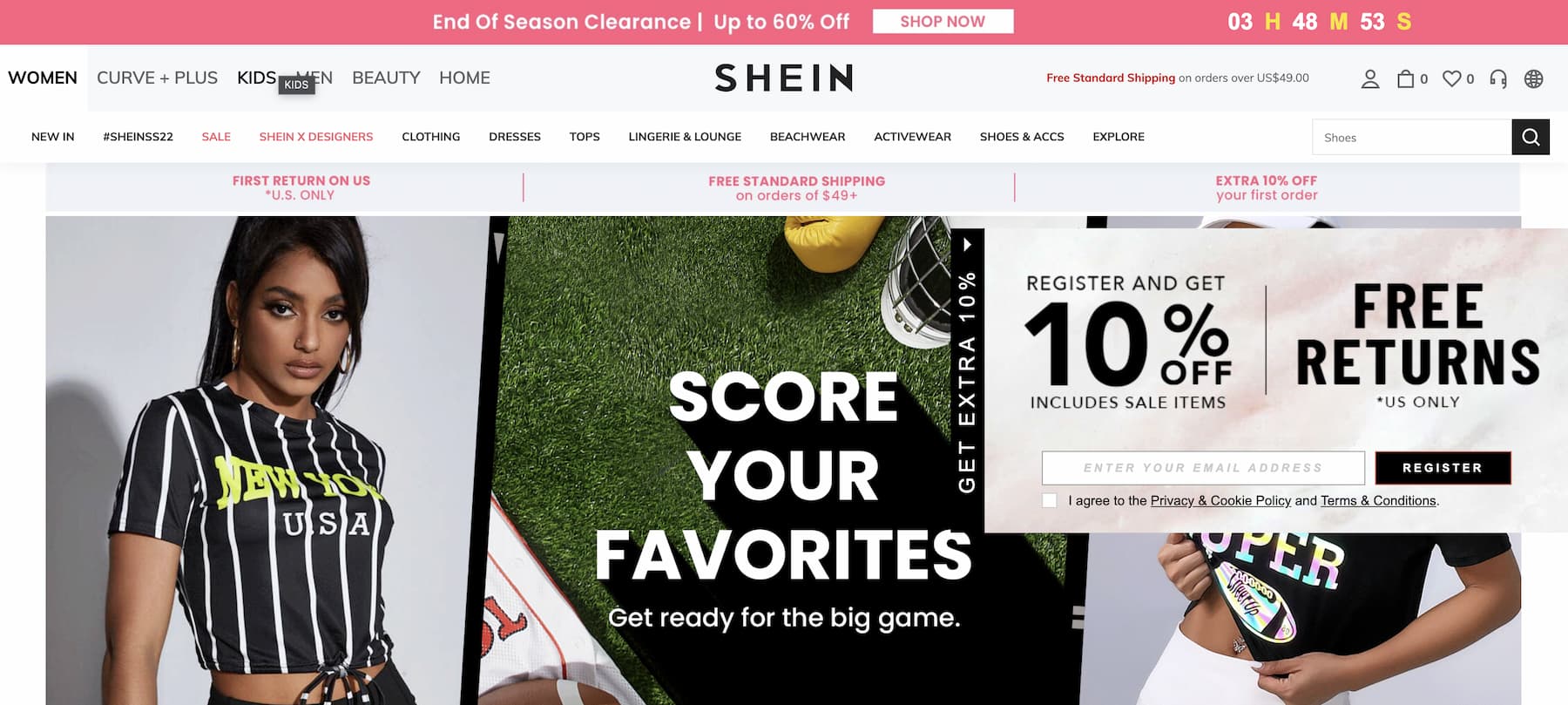 If you opt for this seasonal marketing, who is in charge of changing the banners and removing the promotions? Is it your responsibility or the expert's?
10. Validate the process to add or remove content: the daily life of your site
You will inevitably have to add or delete content on your WordPress site. Who will manage this? Think of validating with the expert which case applies to your contract:
it trains you to put new content online independently;
Or he can do it for you, in which case the cost of these changes must be defined in the quote. It can be an hourly rate, a project rate or a monthly maintenance plan.
It's the same with blog posts. If you need to post articles, specify who will post and who will do the layout on WordPress.
11. Define initial fixed costs and recurring costs (monthly/annual)
Run away from monthly web design offers that delete your website the day you stop paying. It's important to maintain ownership of your WordPress site because you don't know what the future holds. You may change providers or your expert may go out of business. Either way, you need to be able to make the transition without impacting your online business.
On the other hand, for the maintenance of your WordPress site, a monthly plan is ideal because it allows you to be "insured" for the long term and free to cancel at any time. It's a bit like the 10-year builder's warranty if you build a house.
12. What maintenance does your expert offer and how often does he/she perform backups?
WordPress maintenance consists of updating WordPress with the latest version available on wordpress.org, but also your theme and extensions.
Some experts will offer you a monthly, weekly or even better: real time update.
In addition, maintenance includes backups of your site so that you do not lose your entire WordPress site. It is important that this backup is done on two levels:
The copy of your database;
The copy of your files.
Backing up and restoring the site go hand in hand. Confirm with your maintenance expert that these two services are included in the quote and that you have the possibility to backup and restore whenever you want.
13. What support and technical assistance does your expert guarantee?
An expert WordPress webmaster must know the programming languages related to WordPress: PHP, HTML, CSS and a good knowledge of JavaScript. In fact, he or she must be able to quickly debug your site in case of a problem.
A serious WordPress expert must also present you with clear and precise conditions of intervention: hours and days of contact, deadlines for intervention, hourly or monthly rates… Can you count on him in case of serious hacking? How and when can you contact him in case of emergency? How much does the assistance intervention cost? All this information must be contractual and well established beforehand because the day your site has a serious problem, you must be able to act immediately.
14. Confirm the legal dimension: T&C, UGC, cookies and RGPD
In order to be legal, you need to comply with RGPD standards and draw up contracts for the sale and use of your site. It is crucial to know if your expert will take care of the legal drafting or if it is up to you.
15. Ask for a detailed quote and define the scope of the project
Ask questions, draw up specifications, and make sure you understand every expense. A good WordPress expert will always be able to justify their fees. The scope of a project is the preparation phase where you develop a list of basic project objectives, deliverables, associated expenses and timelines. You are of course entitled to ask the web integrator for a project timeline. If your site is to be launched within a month, the expert must be able to deliver within that time.
Beware of hidden options and costs that a website may contain, check that all the services discussed in this article are well established in the quote.
16. Contact him and analyze the contact process
So, do you get a quick response? How do you feel when you get your first response? A WordPress expert should be responsive and ask you the right questions about your business to understand who you really are. You will be sharing sensitive information and exposing your project completely: an expert should be a real shoulder to lean on in the long run. You decide who will accompany you in this adventure, so take your time before signing.
Bonus: some places to find your WordPress expert
There are several options for selecting the expert who will accompany you throughout your project:
Platforms that are exclusively full of WordPress experts like Codeable;
More generic portals to find freelancers like UpWork. Use the right filters and don't forget to look at the comments left by clients. This kind of platform takes commissions on projects and there are so many choices that it is sometimes hard to decide;
Digital recruitment agencies that will do the research for you;
Finding the right experts through these platforms can be time consuming and costly. Simply put, if you're looking for an expert WordPress agency – contact us to create your WordPress website. Our experts will save you time.
Let's resume why you should hire a WordPress specialist
For an expert, WordPress remains a valuable framework for developing powerful, flexible and virtually limitless projects. A true WordPress expert is a gold mine of information that will most certainly get your business off the ground! Put your marketing efforts in the right place and let our agency of WordPress experts help you:
To advise judiciously on the choice of the theme and the extensions according to your project;
Manage maintenance and updates with a constant watch on security (SSL certificate) and performance;
Implement an SEO strategy that is inseparable from development;
Develop an efficient and responsive site;
Communicate easily and answer your questions in a simple and precise way;
Train you if you wish and give you access to the CMS;
To ensure a technical support by bringing you concrete solutions quickly.
We've reviewed the questions to ask yourself before entrusting a web project to a WordPress expert, how about asking them to our web agency? With our comprehensive approach, our WordPress experts will take care of your digital transformation from A to Z and manage your WordPress site for the long term.